To make an outbound call to a phone number of your choice, follow the steps below:
1. Click the Make an Outbound Call button

2. Select the Company and Location you would like the call to be assocated with.
Also select the Patient Prism Inbound number that you would like to show as the Outbound Caller ID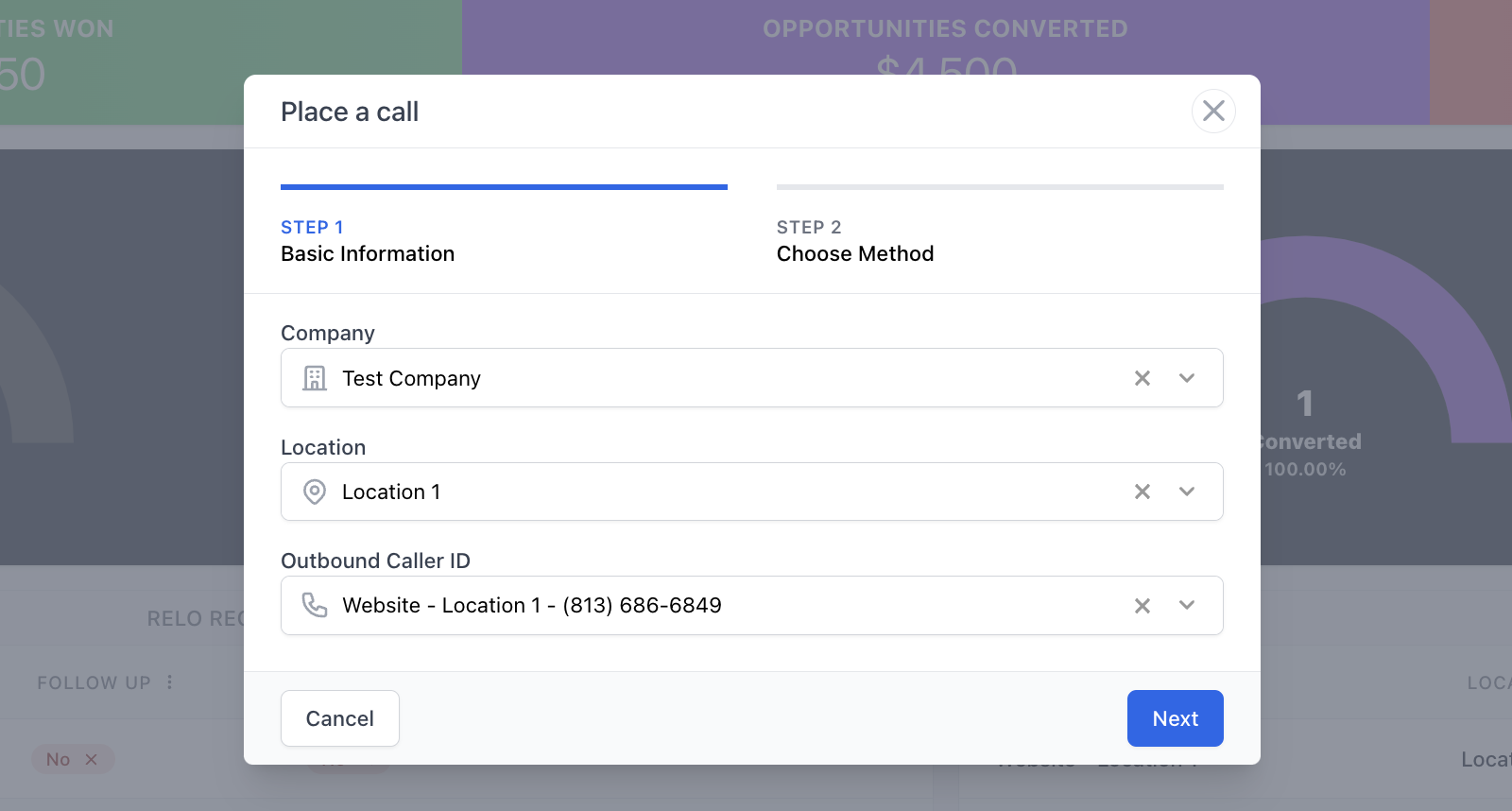 3. Enter the phone number that you wold like to call (the patients contact number)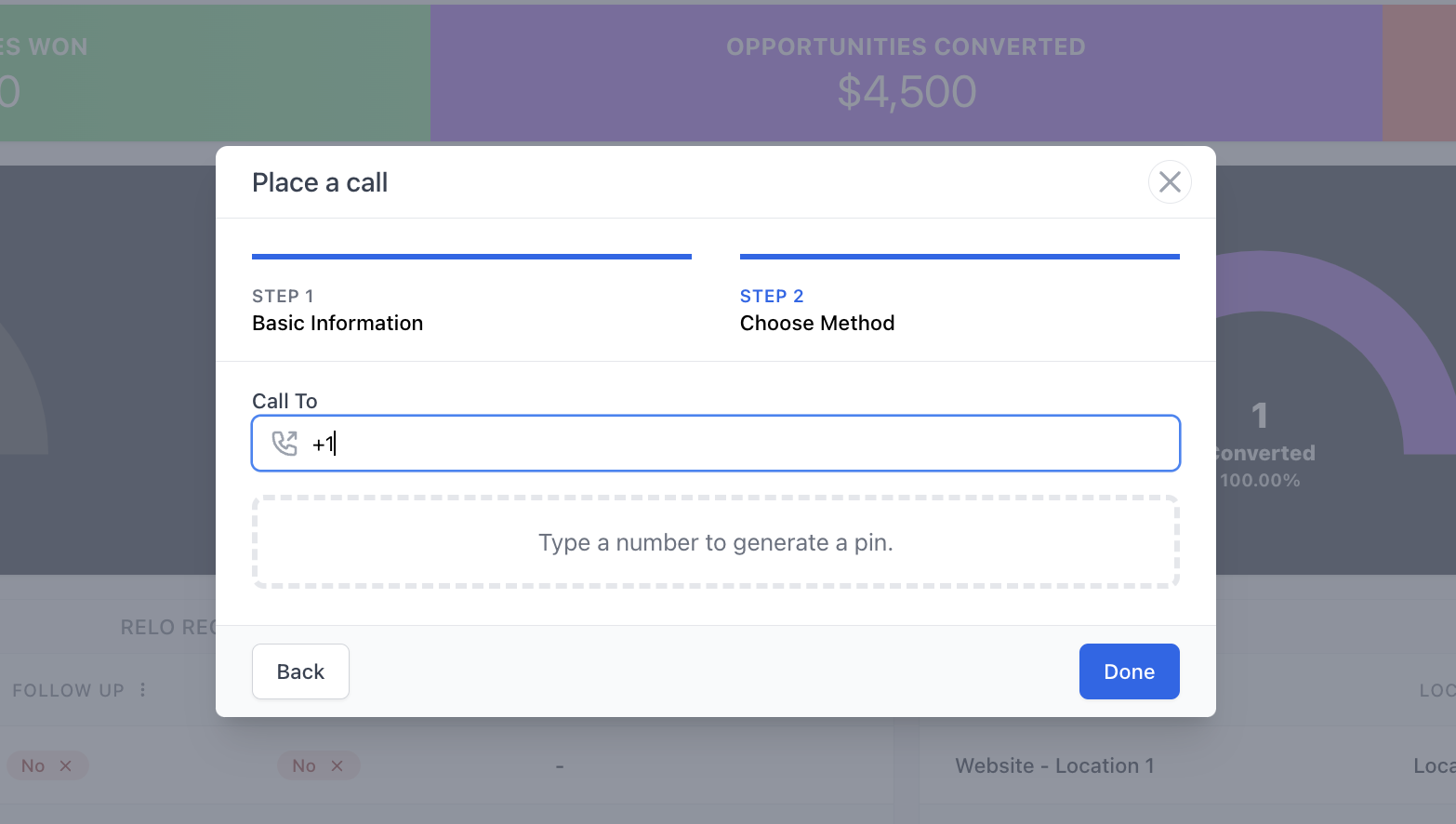 4. After entering in the number, a Dial number and PIN will appear.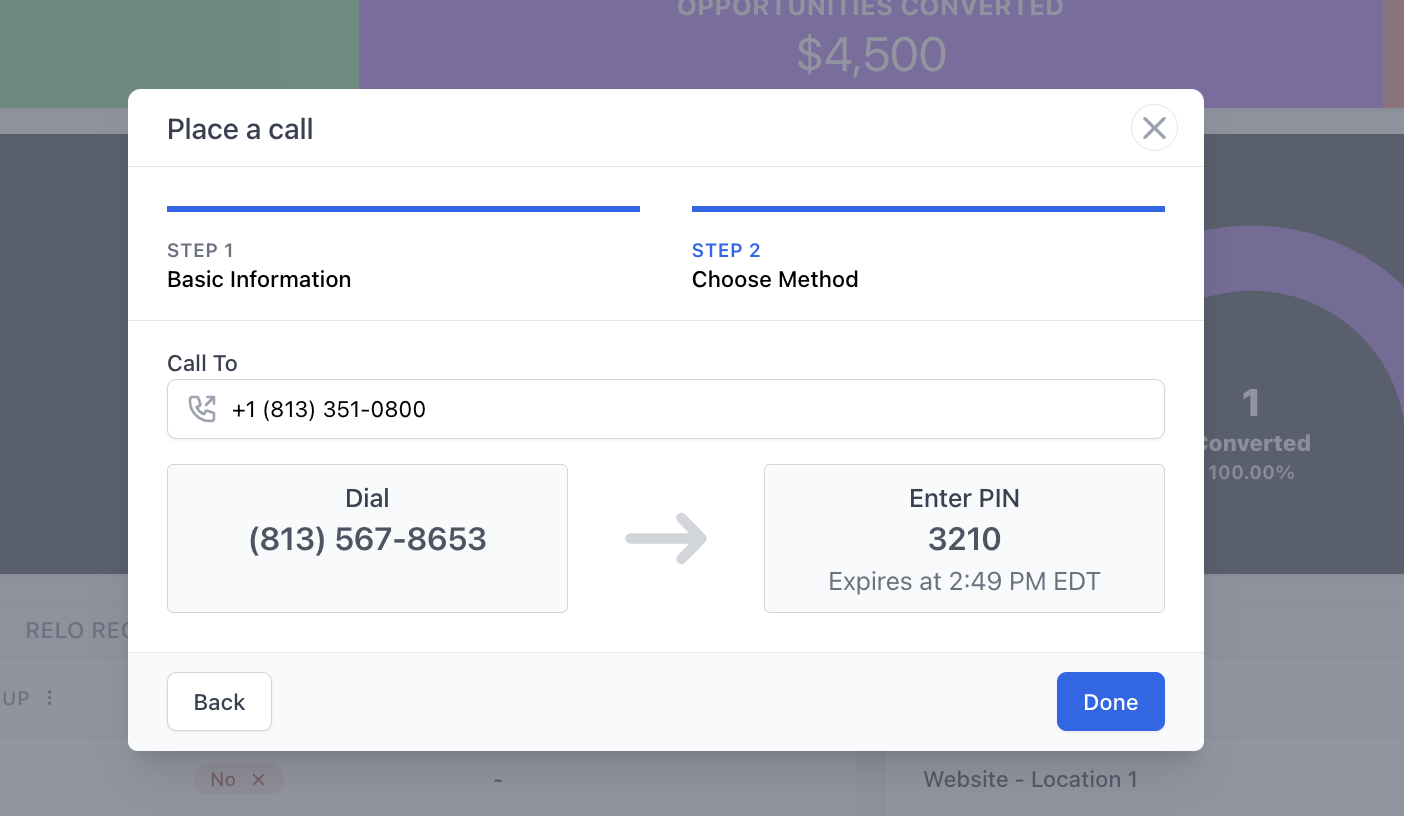 5. You can then call the Dial number and Enter in the PIN and press #
That will then dial the Call To number and once the call ends you can access the recording in Patient Prism