1. The Patient Prism system can be configured to send an alert when a patient does not book an appointment.

2. The alert will be sent to the specified user(s) email address(es).
Note: You can always access these calls easily from the Dashboard. (shown below)

3. The person assigned to make follow-up calls with patients should access these "Follow Up Recommended" call.

4. Once the call record is open, thoroughly read the notes we provided "Coach Recommendation" box.
Then, click the "Follow Ups" tab to view any existing follow ups or make a new one: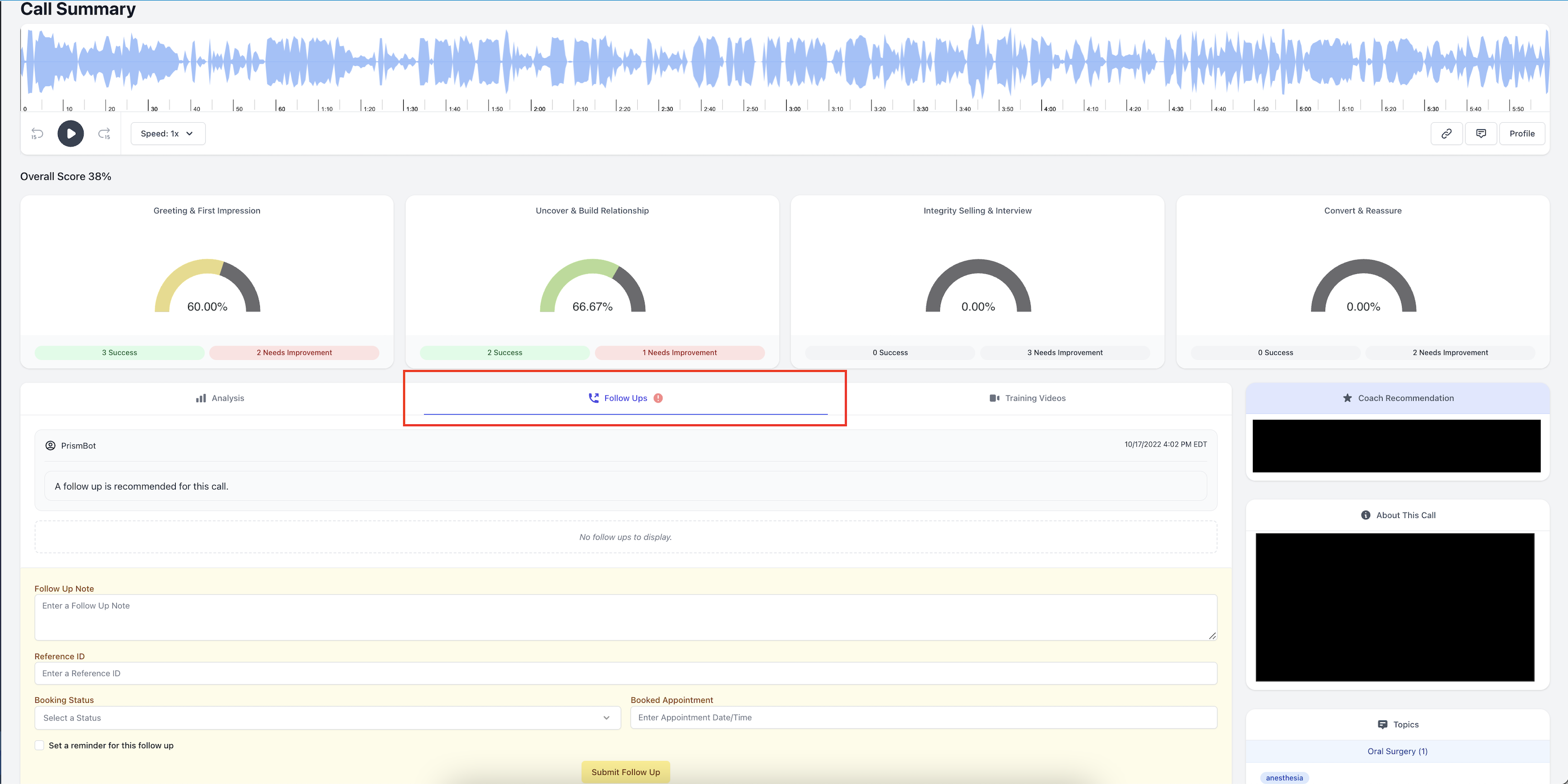 5. Call the patient back and attempt to book the appointment.

6. Enter a note in the "Follow Up Notes" section of what occurred on the call.

7. Use the "Booking Status" drop-down list to indicate
whether the patient booked an appointment or not.
The box will change color depending on what
is selected:
- Green: An appointment was booked
- Red: An appointment was not booked
- Yellow: A booking status was not selected
Note: The Booking Status field is crucial for accurate
reporting. You will want to always make sure you are
selecting "booked" if the follow up was successful.

8. Select "Submit Follow Up".