After a number is created, it must be forwarded to a Call Plan for it to function properly.
Call plans can be as simple or as complex as they need to be to fit the office's needs.

Below we will explain in detail the function of each action.


Play a message
For example, a "This call may be recorded for quality and training purposes." message.
These are necessary for certain states → Recording Laws by State

Other types of messages that could play:
"Thank you for calling (location name) someone on our team will be with you in just a moment"
"Thank you for calling (location name) this call may be recorded for quality and training purposes."
Forward the call to a phone number
Input a 10-digit phone number that this call plan will send the numbers assigned to it to.

For example, if you tell the call plan to send the call to (813) 555-5555 when a tracking number assigned to this call plan is dialed it will forward the call to (813) 555-5555.
Ask the caller to enter a digit
This selection adds an auto-attendant to the call plan.
An auto-attendant (also known as a phone tree or IVR) allows the caller to select a keypress option that will further direct the call to a specified action based on the number that was pressed.

When creating the auto-attendant, you must input the message the caller will hear upon hitting it so that they know what option is best for them.

Once the options have been selected and a message attached, you must specify which action is associated with the designated keypress.
Apply tags to the call
Once this action is hit in the call flow it will apply the designated tag(s) to the call.

Route the Call According to a Business Schedule
This action allows you to set the call plan to behave differently depending on the time/day the call comes in.
Each location can be assigned a "Business Schedule" which is also under the "Manage" section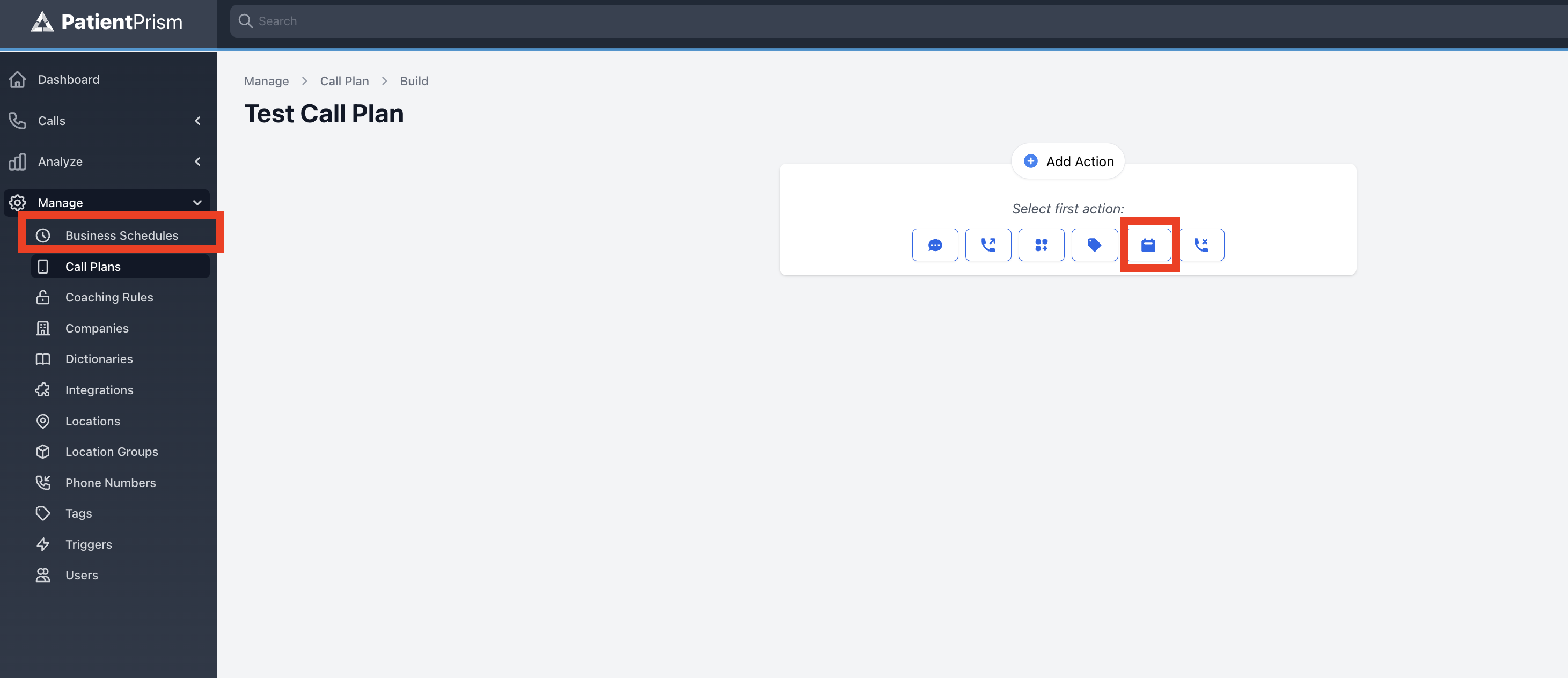 Once a business schedule has been created, the schedule can allow the call plan to function differently depending on if the call comes in "During Business Hours" or "After Business Hours"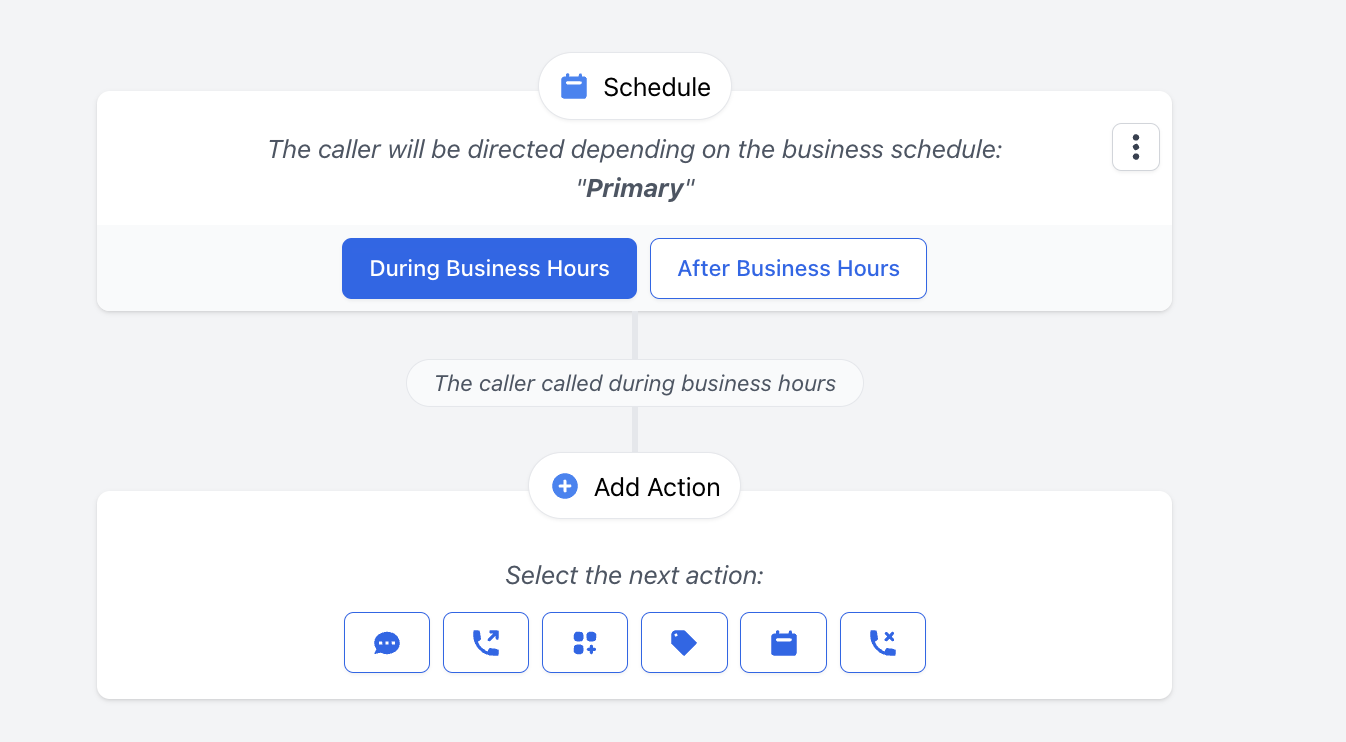 This is somewhat similar to the "Ask the caller to enter a digit" call plan.
For each internal (during and after hours) assign the call to go to a different destination depending on the business schedule
End the call
This action ends the call.
A use case for this could be that after creating an auto-attendant, you can have option 3 play a message explaining the hours the office is open and then end the call.
A call plan must always have this action associated with the end of the call path.