Under the manage tab, tags can be created to allow you to add tags to calls.

These tags can be added in two ways:
Automatically via a call plan action
Manually, while viewing an individual call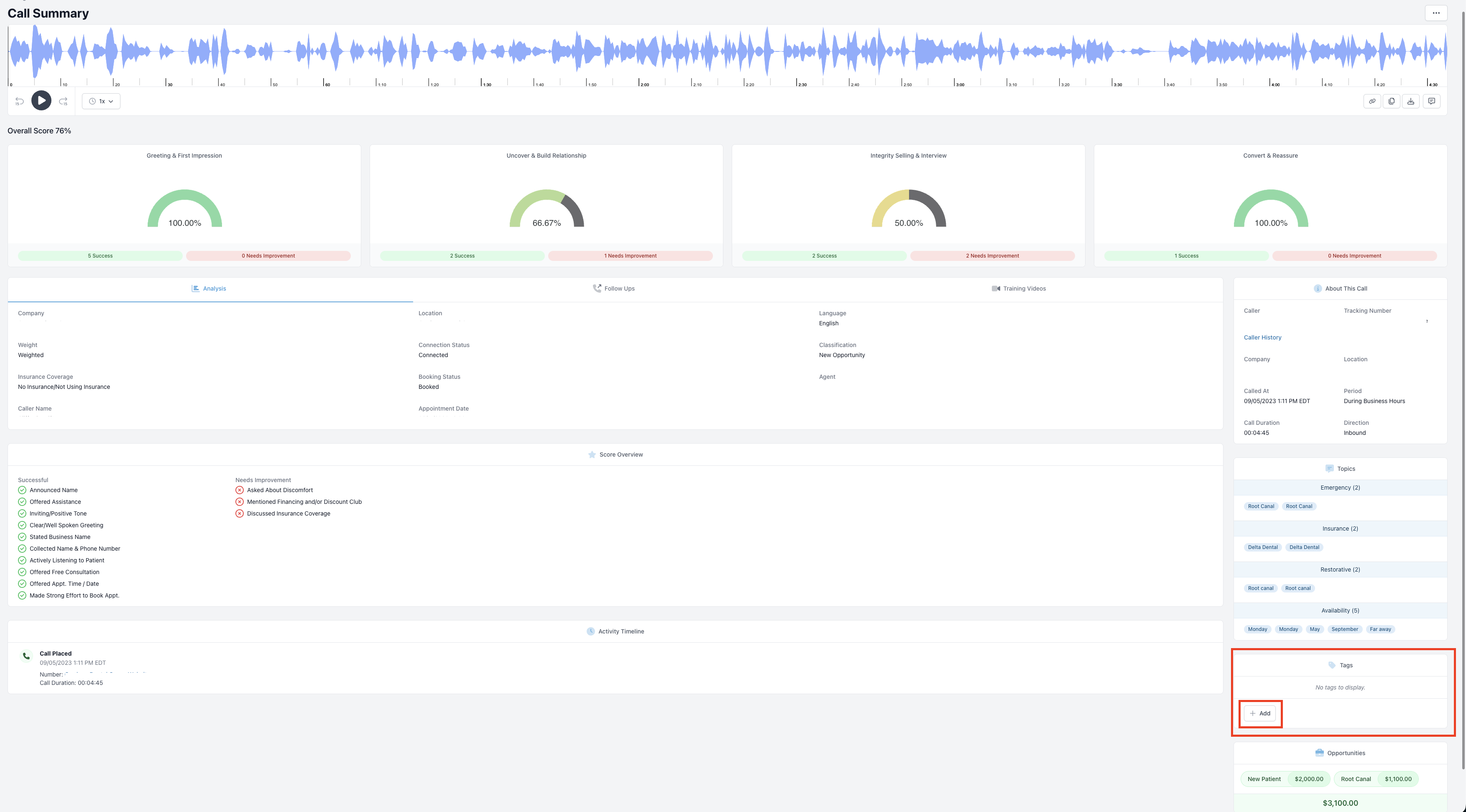 The benefit of using tags is that you can use the Filter feature to filter your report by the tags you have created and applied.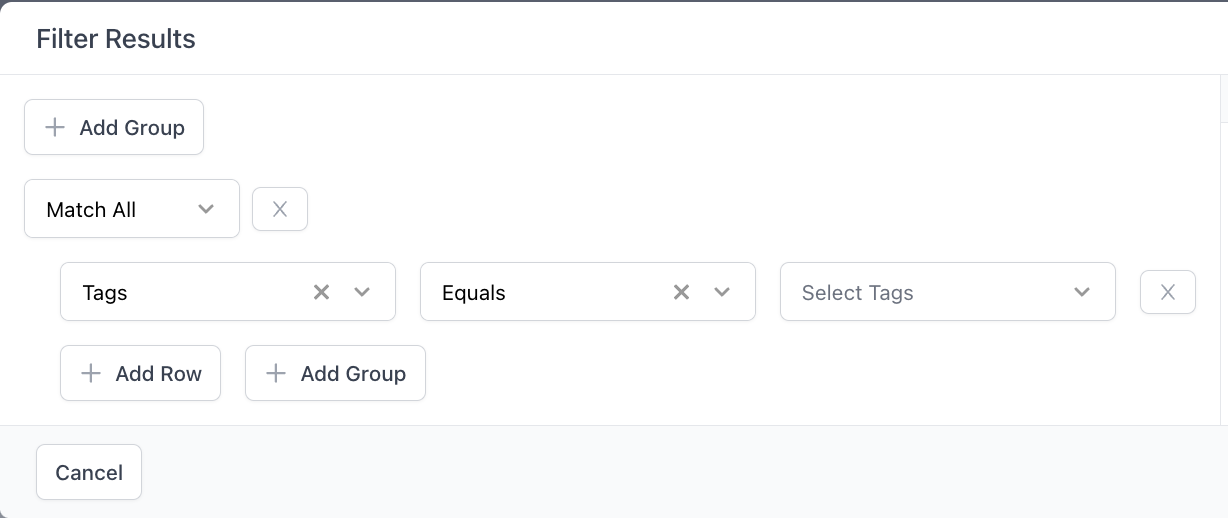 The difference between Dictionary keywords/phrases and Tags is that the Dictionary phrases are added automatically when the call is analyzed by matching the transcript to phrases in a Dictionary and can not be changed after the call is initially analyzed. Tags are editable and can be applied and unapplied to calls.