To create or edit a filter, first, click the filter button on the top of the page:

Now that you have opened the filter modification window, you can add filters or remove them: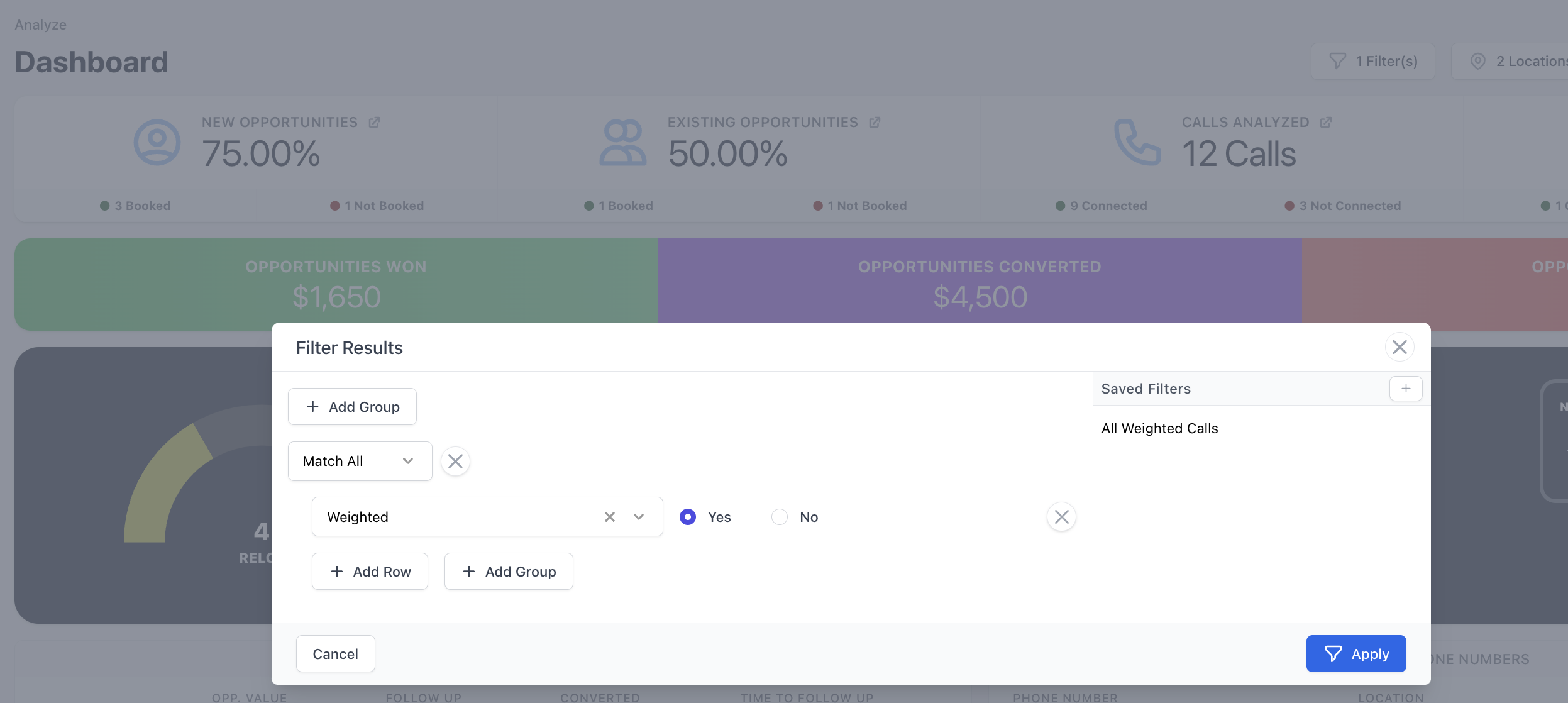 The filter above is filtering the report to show only calls that are weighted and will not show data for calls that are not weighted (unweighted).
To add another criteria item to filter by, click + Add Row
For this example, we have added a row that filters to show calls where the classification = New Opportunity: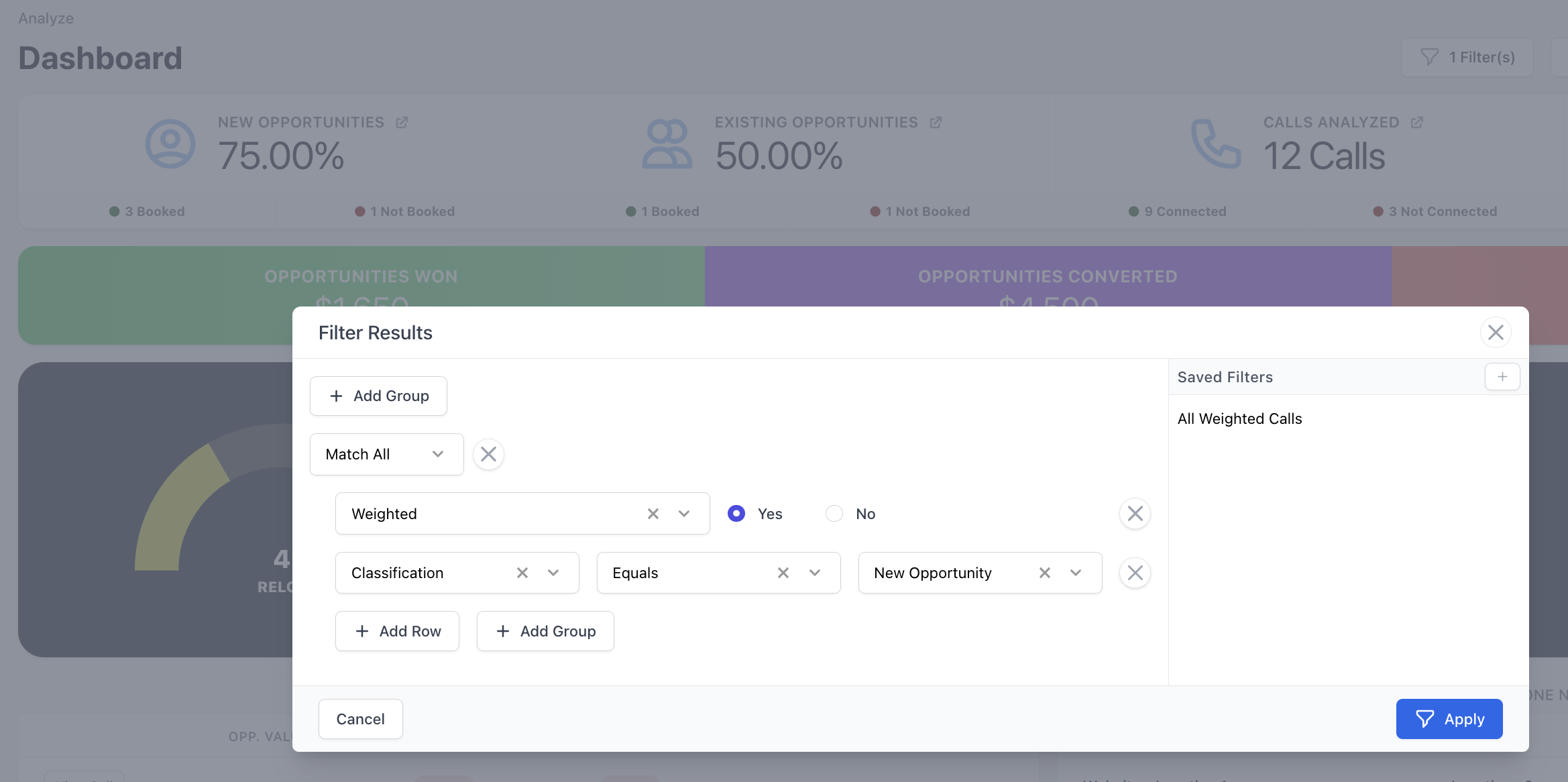 Now that we added the row to also filter to show only new opportunity calls, the entire Dashboard shows different information:

As you can see, there are 4 total New Opportunity calls (3 booked and 1 not booked) and 4 total calls analyzed on the report.
This means that the report is only showing data that was associated with those 4 calls.
Now that a new filter has been created, we can save the filter to make it easier to acces in the future.
To save a filter:
Click the + button on the top right of the box:
Give the number a name and then save:

You can now easily toggle between filters:

Lastly, you can also set a filter as a "Default" filter by clicking the button in the red box shown below: