The voice fingerprint feature, once configured, will allow our system to assign a user to a call based on their voice by extracting the characteristics that distinguish a person's speech from another.
In the past, we assigned a user to a call based on just the name they announced.
This, as you can imagine, caused issues when more than one employee had the same name or if the user did not announce their name.

A user must enroll their voice fingerprint to the Patient Prism system to allow this feature to work.
To do so, please access your account (or the account of the person whose voice you want to register).

A user that is logged in can go to the link below to register their own voice:
https://next-web.patientprism.com/profile/voice-fingerprint
The Voice Fingerprint enrollment page looks like the image below:

After successfully navigating this page, please click "Begin Enrollment" and follow the instructions on your screen.

The instructions will ask you to call a number, enter a PIN and then say a few sentences to teach the system your voice.
Please make sure you read the activation phrase first.
If you do not read the activation phrase correctly, the process will not work.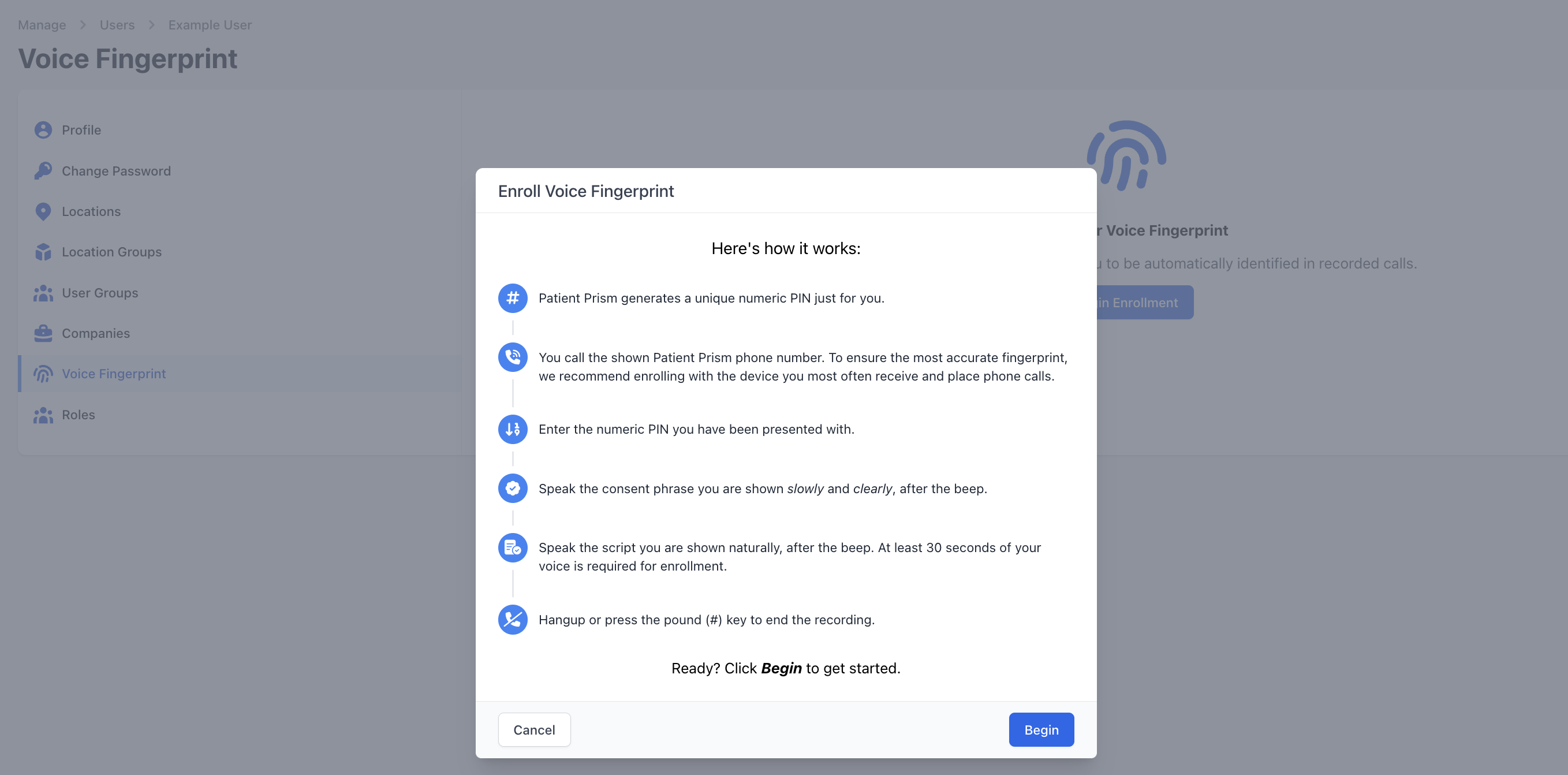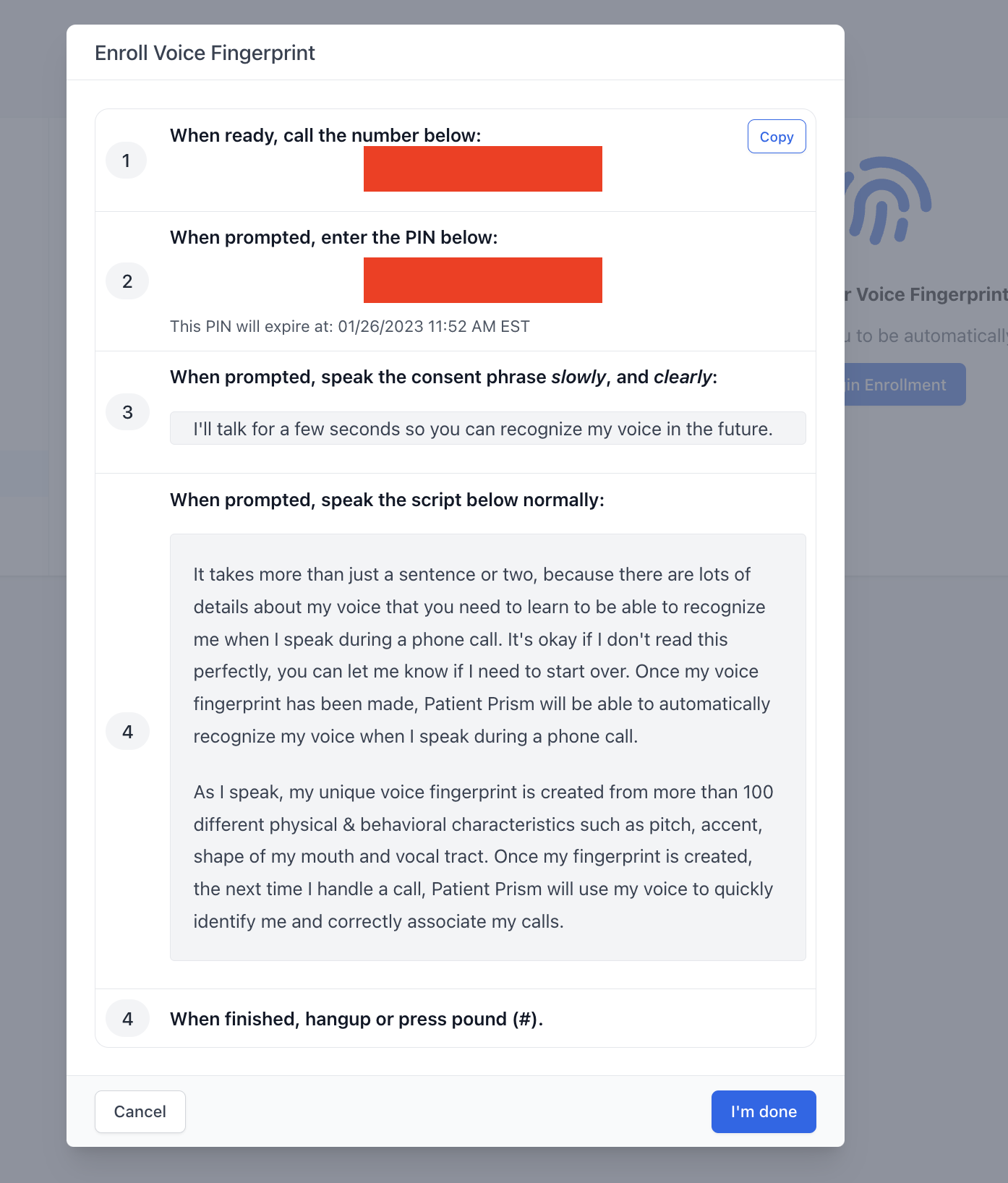 Once you are done, click "I'm Done" and the system will then take a moment to load and save your registered voice fingerprint.


------------
Final note, the Trigger System is what allows the voice fingerprint to active.
Please make sure the "Recognize Speaker" action is applied to the Channel 2 (Right Speaker) under the Recording Stored Condition -- (This should already be pre-configured in your triggers)
All this is saying is to have the system recognize the speaker's voice that is assigned to the right speaker (the receptionist) when the Patient Prism system receives a recording.

It should look like the image below: