The voice fingerprint feature, once configured, will allow our system to assign a user to a call based on their voice by extracting the characteristics that distinguish a person's speech from another.

A user must enroll their voice fingerprint to the Patient Prism system to allow this feature to work.
To do so, access your account or the account of the person whose voice you want to register.

A user who is logged in can go to the link below to register their own voice:
https://next-web.patientprism.com/profile/voice-fingerprint
The Voice Fingerprint enrollment page looks like the image below:

After successfully navigating this page, please click "Begin Enrollment" and follow the instructions on your screen.

The instructions will ask you to call a number using your primary phone, enter a PIN, and then say a few sentences to teach the system your voice.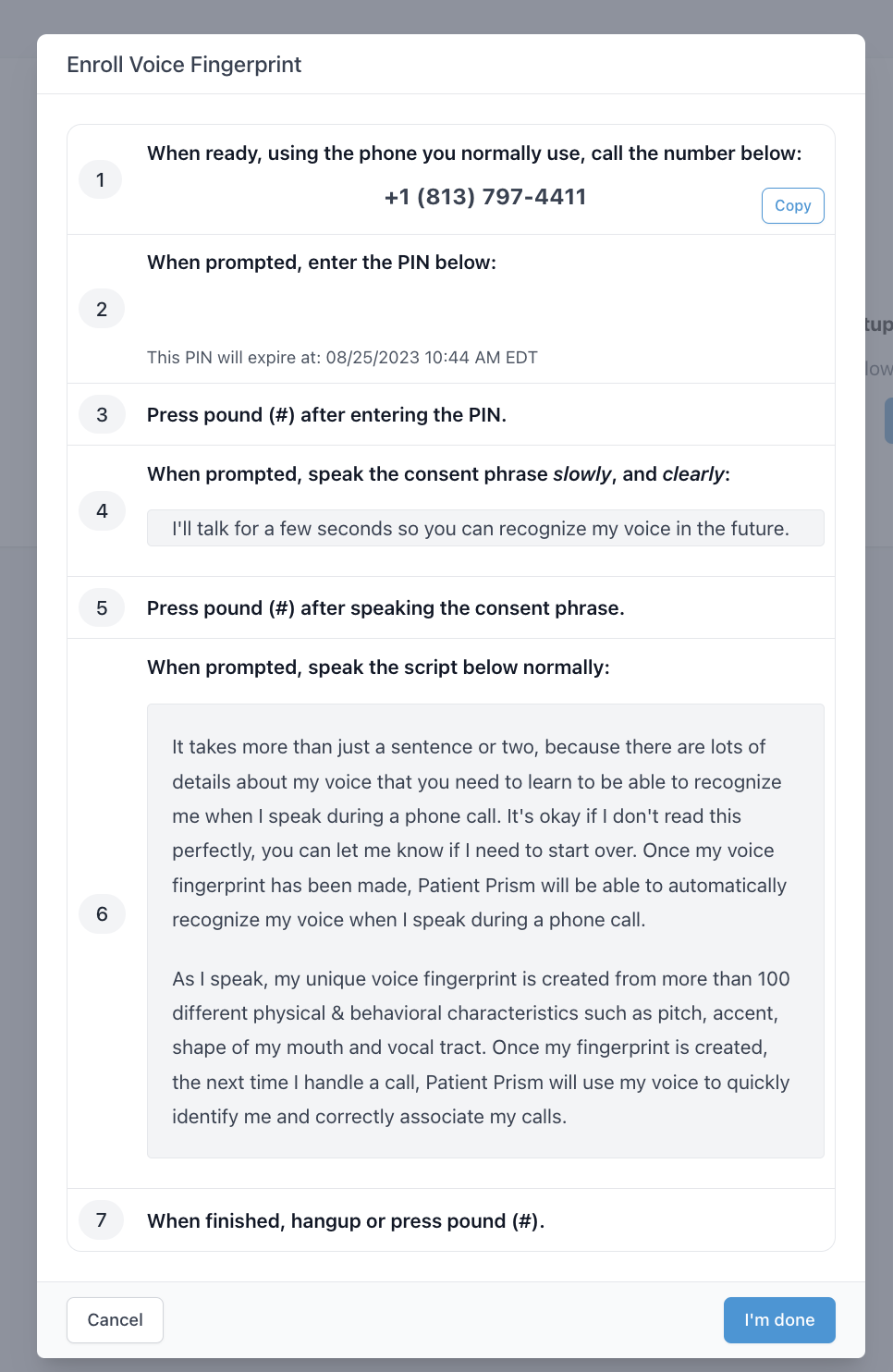 Once you are done, click "I'm Done," and the system will take a moment to load and save your registered voice fingerprint.
We will now automatically assign this user to a call if their voice is recognized.
Video Guide